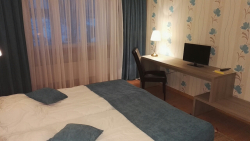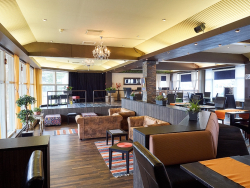 Hotelli-Ravintola Alavus 66
Hotel-Restaurant Alavus 66 is located in the centre of Alavus, by the lake Alavudenjärvi.
The newly renovated hotel was already earlier known as a hotel and a restaurant. The 18 rooms in the hotel are stylishly furnished. The hotel can accommodate 42 people. The spacious and light restaurant offers great grounds for celebrations or conferences.
The restaurant offers a daily lunch buffet as well as á la carte options. The lunch buffet includes two main courses and a sallad buffet, while the á la carte and the pizza menus include both traditional Finnish options and new, exciting options that take your taste buds on a gastronomic journey.
At the hotel reception You can book water sports equipment.
Hotelli-Ravintola Alavus 66
Järviluomantie 4, 63300 ALAVUS
Inquiries and bookings:
tel. 044 928 2102
info@hotellialavus66.fi
www.hotellialavus66.fi
---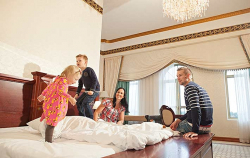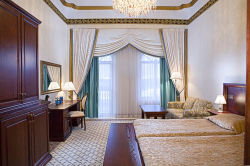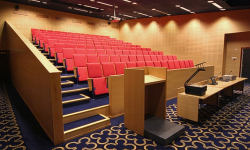 Hotelli OnnenTähti
Kyläkauppa's Hotelli OnnenTähti is located in the same castle with the golden sheen as the grocery store Ruokapuoti. The reception of the hotel is at your service in the Shopping Street of the grocery store, while the rooms and the conference rooms are in the second and the third floor. During the opening hours of the grocery store the entrance is from the Shopping Street, or when the reception is open, from the hotel's own door through ringing the doorbell.
The hotel has 43 elegantly furnished rooms with unique furniture and chandeliers designed especially for them. A part of the rooms contain even a balcony, silk wallpapers, unique wool carpets and a possibility for an extra bed. In a part of the rooms accommodation with pets is allowed.
There is an auditorium with 117 seats for conferences and other events alike, a large conference room with 60 seats, as well as a smaller meeting room with 16 seats. In addition to that there is also a teamwork room for 10 people. All the rooms are well equipped for presentations and have wireless Internet connection.
Onnentie 7, 63610 TUURI
Inquiries and bookings:
tel. 010 770 7001
onnentahti@tuuri.fi

Booking for groups and conferences:
tel. 010 770 7013
myyntipalvelu.hotelli@tuuri.fi