Alavus airport and sky-diving
There is a hobbyist airport in Alavus. Apart from the runway, the area includes paved areas for refuelling and parking suitable for minor aviation activities, two aircraft hangars, the aviation club's education area, as well as an area for accommodation and sauna.
Sky diving courses are held once a month from April to September. The course is held on Wed-Sun days, the first two days being theory, and others on practical training. The course includes two parachute jumps. The minimum age for the course is 15 years, with the consent of the guardian.
In addition to the courses, we organize parachute jumps and screen jumps. Activities can be explored on weekends, and in the summer on Wednesday evenings.
Also a possibility for tandem courses.
Alavus Aviation Ry (Alavuden Ilmailukerho Ry)
PL 12, 60101 Seinäjoki
Alavus Airport (Alavuden lentokenttä)
Savikonkydöntie 129, 63300 ALAVUS
Tel. 045 121 5767
alavudenik@gmail.com
www.alavudenilmailukerho.com
www.facebook.com/alavudenik/
---

Motocross in Alavus
The motocross track is in the area of the old sand pits, approximately 9 km from the centre of Alavus towards Kuortane. The track is versatile and includes changes of height up to 24 meters. The motocross track is maintained by the local motorcyclist club, Alavudenseudun Moottoripyöräilijät.
The motocross championships will be held again in Alavus on 10-11 August.
Risujoentie 177, 63400 Alavus
Tel. 050 5169576
kerho@alavudenseudunmp.fi
www.alavudenseudunmp.fi
www.facebook.com/MotocrossAlavus/
---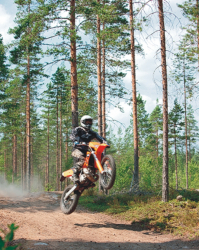 Enduro
There is an enduro track approximately 5 km from the centre of Alavus, near the airport. The track is open daily and is free for everyone to use.
For more information, tel. 040 541 8608
---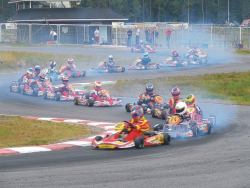 Karting
One of the biggest outdoor carting tracks in Finland is located in Housunkylä, Töysä. Possibility to rent a cart or to ride your own. Even local carting competitions are arranged at the track.
Housunkyläntie 200, 63600 TÖYSÄ
Tel. 040 573 2341
mikko@kartring.fi
www.suseka.fi
---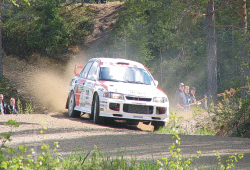 Latvala Motorsport Oy
Latvala Motorsport stands for unforgettable rally experiences! You can experience a fierce speed rush in a real rally car driven by a rally driver on a track that is closed from other traffic. The experience includes cosy get-together time by a lean-to shelter. The occasions are organised upon demand.
Väkkäräpakantie 13, 63610 TUURI
Tel. 040 512 2252, 0400 407 444
www.latvalamotorsport.com
---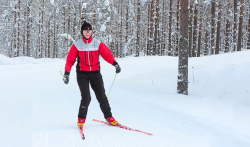 Winter sports for the whole family
Alavus offers winter sport possibilities for the whole family. Well-maintained ski tracks, ice rinks, and sled sliding hills are something that one can find even in the centre of Alavus on the lake Alavudenjärvi, as well as in other places around the municipality. For more information, see the website of the sports and exercise services of the municipality.
---

Glass hut of Alavudenjärvi
A relaxed and easy alternative to hiking with a group of friends or family is a glass hut by the Lake Alavudenjärvi in the center of Alavus. Take the snacks and climb the glass house tower. Possibility to fry the sausage. Doors to the hut are always open without reservations.
Tusan ranta
Ilkankuja 9, 63300 Alavus
---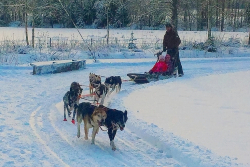 Dog sledding in Töysä
Excursions by dog sledding upon demand in Töysä. Weekdays after 16:00, as well as during the weekends. The path is approximately 3 km long depending on weather conditions. Both the dogs and the staff are kind and experienced. Weather conditions permitting.
Inquiries and bookings:
Raimo Tarkkonen
tel. 040 156 4846
---

Etelä-Pohjanmaan Valmennustalli
The horse riding stable is located near the centre of Alavus. The riding school is open on weekdays between 16-21, on Saturdays 9-16, and on other days upon demand. During the opening hours one can get familiar with the activities of the riding school. The stable offers both riding and training lessons, as well as camps in the summer. The stable also offers a variety of other, riding-related courses, such as cart and sled riding, riding a horse while the trainer is leading the horse, and obstacle training.
Koivusaarentie 90, 63300 Alavus
Tel. 040 415 3154 tai 040 538 5952
jutta.neste@gmail.com
epvalmennustalli@gmail.com
www.etelapohjanmaanvalmennustalli.com
www.facebook.com/epvalmennustalli/
---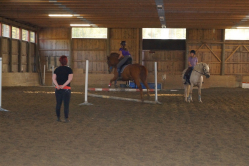 Alavuden Ratsutila Oy
Riding school and sale stable. Even a possibility to train equestrian vaulting. In addition to instructed riding classes, a possibility to rent horses for individual training. Along other activities, sales and importing of horses.
Kivistöntie 89, 63400 Alavus
Tel. 040 653 6557
alavudenratsutila@gmail.com
https://alavudenratsutila.fi/index.php
www.facebook.com/AlavudenRatsutila/
---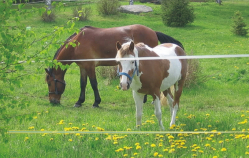 Metsälän Talli
Metsälä Stable is located in Tuuri, only one kilometre from the department store Veljekset Keskinen. The stable offers fine grounds for one to either begin or continue riding. Also a possibility to take riding classes and rent horses. The stable includes a large, illuminated riding area as well as an outdoor terrain with sandy ways and paths suitable for riding and horse cart riding.
Holkonkyläntie 44, 63610 TUURI
Tel. 040 757 5005
metsalantalli.webnode.fi
www.facebook.com/metsalantalli/
---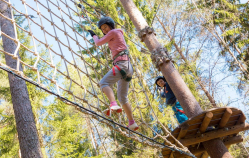 Adventure park Huikia, Tuuri
Adventurous experiences for the whole family! Five different zip-line courses of which three are more challenging and targeted for adults. The most courageous ones can test their dare in the height of 12 meters! The park benefits from modern techniques and equipment, guaranteeing maximum safety and and user-friendliness. Check the opening hours from the park's own website.
For groups upon demand.
Tuurinportti-area, Alavudentie 610, 63610 TUURI
Tel. 040 069 8389
tuuri@seikkailupuistohuikia.fi
www.seikkailupuistohuikia.fi/tuuri/
---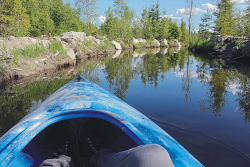 Always an excellent day for an excursion
There are plenty of great places that call for an excursion in Alavus and its surroundings, including spots with lean-to shelters, huts, as well as bird-watching towers. Several accommodation businesses organise outdoor excursions upon demand. Freedom to roam is the law here, meaning that you have the right to fish freely. There are three piers by the lake Vähäjärvi in Alavus where one may fish. The pier at the end of Myllyrinne street is accessible even for wheelchair users. For further information and tips regarding outdoor activities and fishing in Alavus and Töysä, see:
loytoretketblog.com
kalapaikka.net/kalastus_alavus
---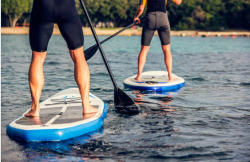 Rantapuisto water sports equipment and terrace
There is a new terrace and a pier by the lake Alavudenjärvi in Rantapuisto by the playground Riahula. An excellent place for a picnic combined with a visit to the lake on a canoe, kayak, SUP-board or rowboat. For a small price one can get the keys and the permission to use the equipment at the reception of Alavus Hotel 66. An own life vest should be brought along. You can find the rules and conditions of the use of the equipment here.
Rantapuisto, Huhtamäentie, centre of Alavus
Questions regarding equipment:
Hotelli-ravintola Alavus 66
tel. 044 928 2102
---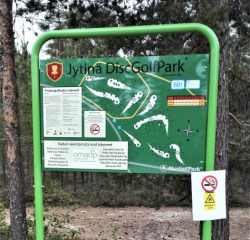 Jytinä DiscGolfPark
A disc golf course built and taken care of by Jokivarsi Youth Association, equipped by proper throwing spots and signs. The building of the course was completed in the summer of 2017. The up-to-date disc gold course is somewhat challenging, pleasant and built on fine terrain. Suitable for people who simply want to enjoy a good game as well as for more experienced enthusiasts. The estimated time of a game is 60-90 minutes. In the ideal case one should complete the course with 29 throws. The course is situated roughly 8,5 km from the centre of Alavus.
Jokivarrentie 644, 63330 Alavus
www.jokivarrennuorisoseura.fi
loytoretketblog.com/2018/06/08/jokivarren-frisbeegolfrata/
---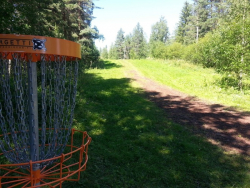 Iivari Disc Golf Course
A disc golf course that consists of nine throwing spots in Töysä, nearby Iivari school, free-time activity centre and sports field. The bank Oma Säästöpankki has donated discs for people to use. Possibility to borrow discs in the Töysä 4H office against receipt (weekdays 9.00-15.00), address: Wilskmanintie 1, tel. 050 3764319.
Wilskmanintie 1, 63600 Töysä
toysa.4h.fi/iivarin-frisbeegolfrata/
---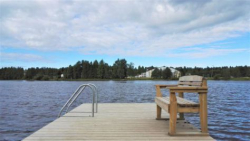 Sports facilities by Vähäjärvi beach
Vähäjärvi beach is located right on the other side of lake, opposite the indoor ice rink, surrounded by a tennis court, beach volley field, and two piers. A pleasant jogging path surrounds the lake. There are also disc golf baskets for practicing.
The parking places:
Myllyrinne 4, 63300 Alavus
Uomatie 20, 63300 Alavus.
---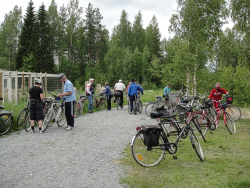 Biking evenings
The sports and exercise services of the municipality organise bike excursions to various interesting places in Alavus on summer Mondays. For more information see the website of the sports and exercise services of the municipality.
Töysän Talsijat organises bike excursions on summer Thursdays at 18 to various places until the end of August. Starting point in Töysä by the old police station. For more information, call 0400 419 594.
---
Places for outdoor activities and sports in Alavus on the map
Click to enlarge